The name ForFriends Inn best tells the story of what folks can expect when they visit our little bed & breakfast: Friendship and fun. We thought it'd be a friendly idea to have our room names help guide our guests to some of the best places to enjoy wine, food and fun when traveling to the Santa Ynez Valley. So we've offered our local business partners the opportunity to have a room named after them.
In addition to naming a room, the businesses will come to ForFriends Inn during our daily happy hours to pour their fantastic wines, offer delicious food and/or provide in-depth information about their services and events. This will give our guests a chance to learn intimate details about how, why and where the wines are made, what bands will be performing soon (maybe even meet the musicians), or even learn cycling tips from the pros. In many instances the wineries will bring specialty and small-run wines only available to members and a select few.
If you are a business or know of one that might be interested in naming a room, please call 805.693.0303.
The Demetria Room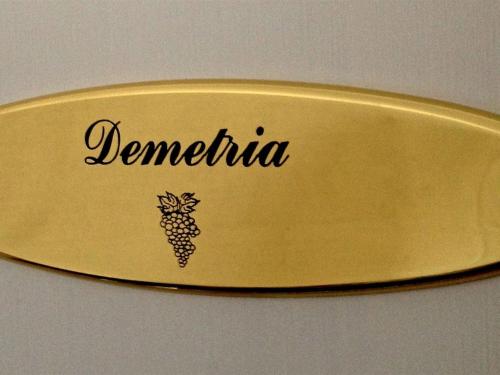 The
Demetria
Room is named for a special vineyard estate
located
in the famed Foxen Canyon region of the Santa Ynez Valley. Drive through its impressive front gates and enjoy a delightful two-mile trip on a quaint road through gorgeous vineyards until you reach what appears to be a beautiful Tuscan estate. So begins a
wine
tasting experience like no other in Santa Barbara Wine Country. Have a seat on the veranda overlooking gentle rolling hills and vineyards — your wine tastings are brought to you as you lounge in an
idyllic setting
listening to a solo guitarist. It's a wine-lover's paradise. It's also a perfect setting for a
private event or wedding
. ForFriends Inn guests enjoy
2-for-1 tastings
at Demetria.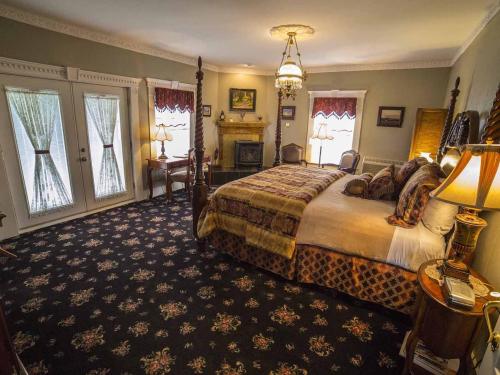 The
Demetria room
here at ForFriends Inn is an artistic combination of elegant San Francisco Victorian and touches of simple Craftsman design so prevalent in California. Room amenities include a king-sized bed, an ornate cast iron fireplace with one-touch operation, a large private balcony with town and valley views, antique furnishings and a large private bathroom featuring a large corner Jacuzzi tub for two and a separate glass enclosed shower. The paintings featured in the Demetria Room are created by landscape artist,
Robert Karl Vogel
, and are available for purchase.
The Consilience Room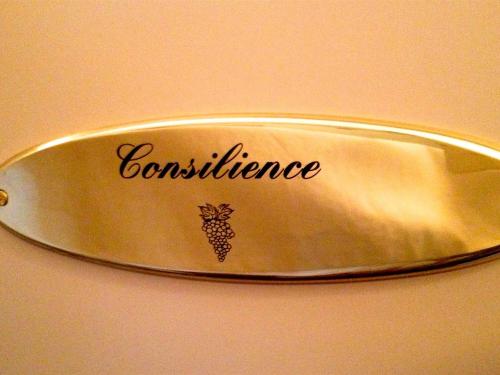 The
Consilience
Room is named after an acclaimed winery found in downtown Los Olivos that specializes in Rhone, Burgundian, Bordeaux varietals as well as California favorites such as Zinfandel and Petite Sirah. Winemaker and co-owner,
Brett Escalera
has deep roots in the Santa Ynez Valley, having held winemaking positions at Byron and Fess Parker before co-founding Consilience in 1999. Their
exquisite wines
have been a favorite of ForFriends Inn for many years, and all FFI guests enjoy 2-for-1 tastings when visiting their beautiful
tasting room
.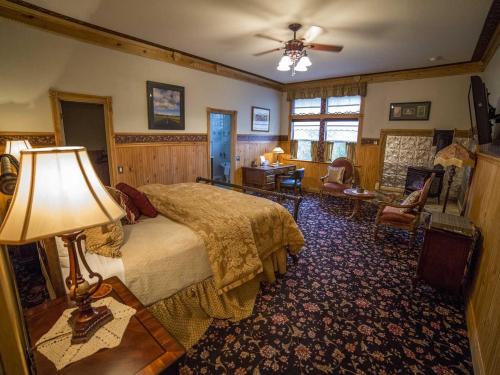 The largest single room at ForFriends Inn,
Consilience
evokes the grandeur of the Golden State during its gold rush heyday. A super comfy, deluxe king bed awaits you after a memorable day enjoying gorgeous Santa Barbara Wine Country. Rustic, hammered tin tiles handsomely frame the fully automated working iron stove. Simply push a button and you'll enjoy a romantic fire while relaxing in a pair of plush chairs. Step into the cheery, bright bathroom and marvel at its gleaming tile work and huge walk-in shower.
The Imagine Room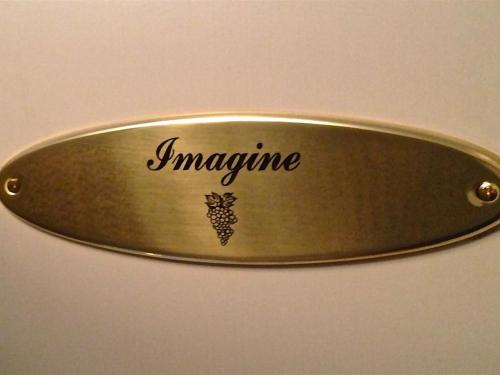 The Imagine Room is named for a wonderful winery located in the heart of downtown Santa Ynez, only a very short walk from ForFriends Inn. Begun in 2004,
Imagine Wine
offers a wonderful complement of the Valley's longest aged,
limited-production wines
to suit any wine lover's tastes.
Winemaker Ross Jay Rankin
sources grapes from the renowned vineyards of the California central coast and produces extraordinary wines in Buellton, CA. When visiting Imagine Wines, ask about their signature wines — Paradise Mountain Syrah and Viognier. ForFriends Inn guests enjoy
complimentary tastings
at Imagine.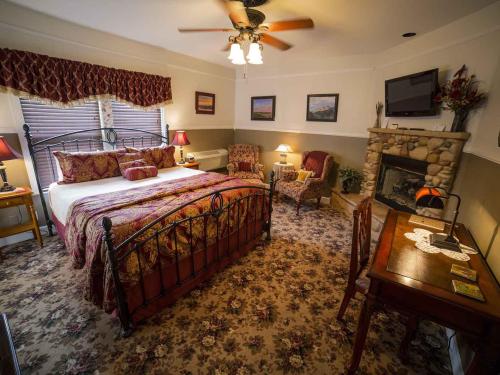 The
Imagine Room
at ForFriends Inn features a king-sized bed, stone fireplace, flatscreen HD TV, a sitting area with two wing back chairs, an antique writing desk, a large private balcony with panoramic views, and a private bathroom with a shower and Jacuzzi tub. The paintings featured in the Imagine Room are created by landscape artist,
Robert Karl Vogel
, and are available for purchase.
The Buttonwood Room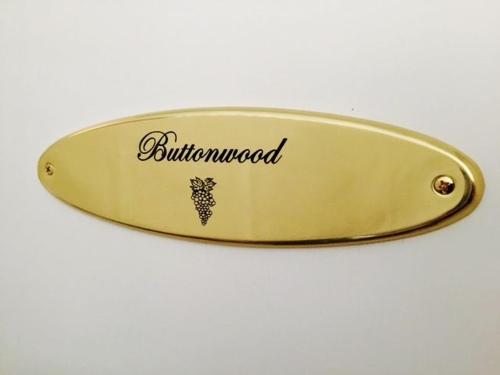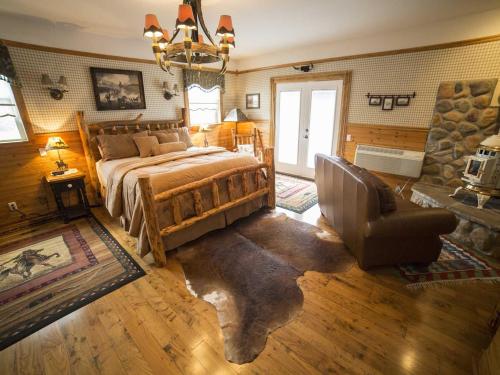 The Buttonwood room
is fashioned in the style of the old pioneer West, the room is decorated in knotty pine and gingham wall coverings with distressed oak plank flooring and features leather furnishings and a custom designed king size bed. Guests can enjoy the warmth of the Franklin Stove, the relaxation of a Jacuzzi tub, a small private balcony and its spectacular Valley views.
The Beckmen Room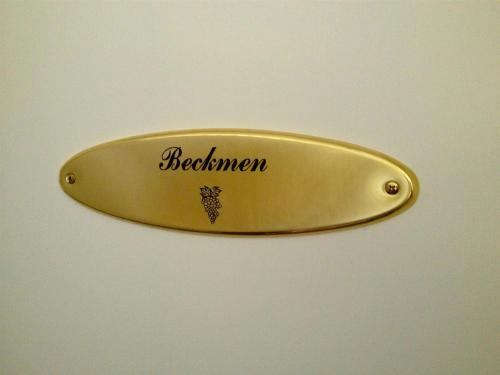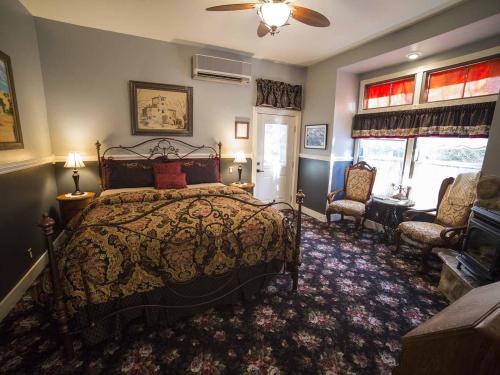 The
Beckmen Room
at ForFriends Inn features a handcrafted wrought iron king sized bed, flat-screen television, seating area in the bay window, a cast iron gas fireplace, and an exquisite bathroom with a large glass enclosed shower for two. Its private entrance connects the room to a secluded area of the front porch where you can enjoy a comfy glider love seat for two.
The Sunstone Tower
The Sunstone Tower is named after one of the Valley's most gorgeous
vineyards
and celebrated wineries. Sunstone's tasting room is reminiscent of some of the small wineries in the Provencal French countryside. The beautiful
courtyards and picnic
grounds provide the perfect place to experience their
wines
. The grapes from Sunstone's certified
organic vineyards
are crafted by winemaker
Bion Rice
into some of the Valley's most celebrated wines. ForFriends Inn guests enjoy
complimentary tastings
and may frequent a host of
events
.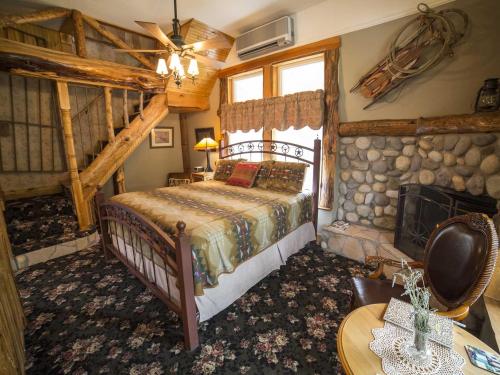 The
Sunstone Tower
is a majestic two-story suite nestled in the back of the property. It features eleven-foot-high ceilings and is decorated in timbers of the Great Pacific Northwest. Guests will enjoy the coziness of a king-sized bed beside a river rock fireplace. Adjacent is a large bathroom with beautiful tile work and a spacious glass-enclosed shower. The second floor offers beautiful views of the valley and mountains. A rustic wet bar/eating area, refrigerator, futon, rocking chairs and game table await you after a wonderful day in wine country. Two private patios and a nearby romantic gazebo provide many opportunities for relaxation.
The Carmichael Cottage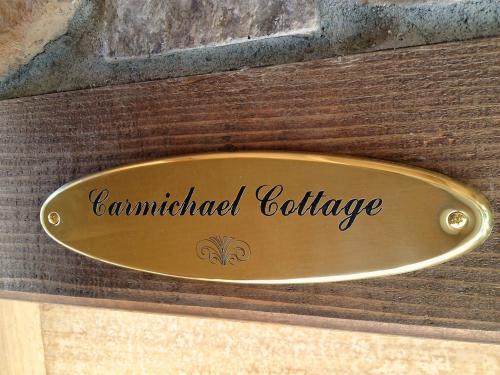 Carmichael Cottage is named for
Carmichael Training Systems
(CTS) — the world-renowned cycling and endurance sports training centers, with a location only steps from the inn in downtown Santa Ynez. CTS offers comprehensive and innovative
coaching programs
and
training camps
to endurance athletes like cyclists, runners, triathletes and adventure sports racers. Their Coaches are among the best in the industry, training some of the most elite athletes in the world — from Tour de France winners, ultra-endurance runners, Ironman triathlon champs, to NASCAR drivers. But CTS's programs are also built for everyday athletes who just want to improve and challenge themselves. Check out their
online calendar
for upcoming camps.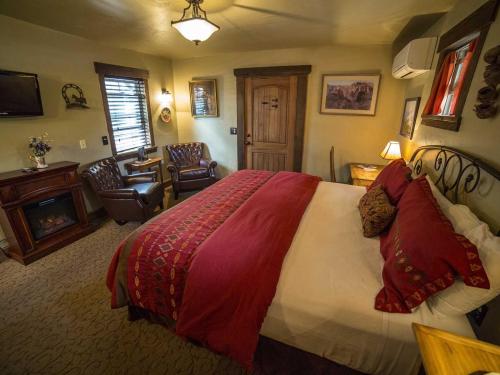 The
Carmichael Cottage
is a cozy building nestled away on the property that offers you total privacy while allowing you to come and go as you please. You'll enjoy a decor in the style of a master ranch hand's quarters featuring a comfy, deluxe king bed with an elegantly designed, wrought iron frame. Flip on the remote controlled climate system to warm on a chilly night or cool off after a warm day exploring Santa Barbara Wine Country. Or if you prefer more intimate climate and lighting, switch on the automated Amish fireplace. Finally, refresh yourself in the full bathroom, complete with a soothing, walk-in shower.